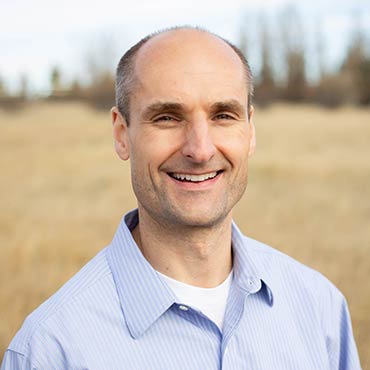 "I truly feel my job is the best job in the world. I love what I do! I enjoy the variety of individuals and families I have the opportunity to work with, and feel everyone has something good to offer. Each patient is unique in his or her personality, dreams, desires, goals, life experiences, and interests.
I am passionate about the core results orthodontics can provide. My team and I focus on improving the quality of life for each individual and the confidence to show the smile we've all worked so hard for." – Dr. Marshall
Dr. Robert Marshall and his team have an extensive array of combined experience in orthodontics. Their expertise and experience helps make patients feel safe and secure as they begin their journey towards an incredible smile.
Education and Continuing Education
Dr. Marshall is originally from Bigfork, Montana. He completed dental school at the University of Minnesota and his orthodontic residency at Saint Louis University.
He is firmly committed to education and self-improvement in general, and his clinical practice is no exception. He enjoys learning and desires to stay abreast of the newest knowledge and practical skill base available in orthodontics.
Professional Affiliations
American Dental Association
American Association of Orthodontists
Montana Dental Society
4th District State Dental Society
Spear Study Club
Dr. Marshall is a Past President of the Montana State Orthodontic Society and a member of the 4th District Montana Dental Society. He participates in the national AAO meetings and training, as well as regional and state continuing education courses. He is also an active participant of the Spear Study Club here in Great Falls, where he meets with approximately 15 other dental professionals and specialists on a monthly basis to be taught from world leaders in the dental field and review/discuss cases.
Outside the Office
Dr. Marshall moved to Great Falls, Montana in 2010 and has loved every minute in this sweepingly beautiful area. He is married and has been blessed with three children. Dr. Marshall loves spending time with his family and believes that his practice is a family practice, starting with his own.
When he's not in the office or with his family, Dr. Marshall enjoys the outdoors and physical activities and adventures, especially skiing, hockey, water sports, and hiking. He is committed to volunteering in his church and community, and every once in a while, is able to do a little traveling.